Villa Cetinale is one of our top luxury Italian wedding venues. Its beautiful gardens, 17th Century villa and breathtaking vistas create unforgettable Italian weddings.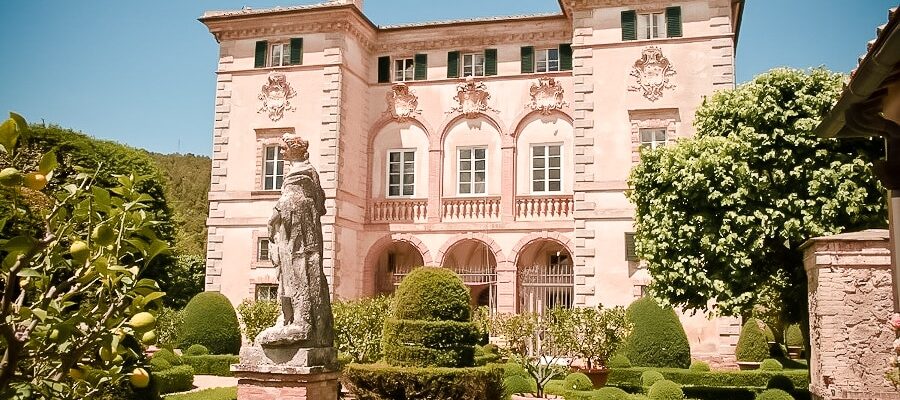 Top Luxury Italian Wedding Venues
Villa Cetinale is a 17th-century villa in Cetinale near Sovicille in Tuscany. About 12 km from Siena, it is a beautiful space to host your guests when you've come for a destination wedding in Italy. 
The indoor spaces are beautifully decorated after a significant refurbishment that brought the villa back to life without altering the venue's original character. Additionally, with 13 bedrooms, Villa Cetinale can become your home in Tuscany.
You and your guests can spend the day relaxing on the property, lounging by the swimming pool, exploring the gardens, or even taking a private cooking class with the on-site chef.
Furthermore, you can venture out to explore the area's ancient monasteries, go horseback riding or visit the historic town of Siena.
A ceremony in the famous gardens
It is easy to see why Villa Cetinale is one of our favourite luxury Italian wedding venues. For centuries the stunning and immaculate gardens have been revered. Edith Warton, the novelist and acclaimed garden designer Vivian Russell, named Villa Cetinale one of Italy's most beautiful gardens. 
We love to plan outdoor weddings here. The endless rows of cypress trees, climbing roses and vine-covered pergolas create the perfect backdrop for your dream day. 
Ancient statues surround you as you take your vows in one of the extensive gardens. A cool breeze drifts through the air carrying the aroma of roses, wisteria, and lemons.
Enjoy a gorgeous reception in the shade of the villa. Hand out canapès and champagne to your guests as they enjoy the beautiful vistas of the Tuscan countryside.
Finally, have pictures that you will treasure for a lifetime as you wander through the garden's lush pathways for your personal portraits.
Dinner At Villa Cetinale
Between a corridor of Cyprus trees, we lay a long table for dinner. Music plays softly in the background. The sun is setting as the plates arrive. We can create a dream wedding breakfast that your guests and you will remember forever. 
Surrounded by people you love, you toast your future as a married couple in one of the top luxury Italian wedding venues.
All eyes will be on you again, following the toasts and dinner as you climb the staircase to your cake cutting. On the night of your wedding, your dreams are just beginning.
An Unforgettable Reception
Finally, the wedding reception will leave you and your guests in awe. With stunning indoor spaces where you can enjoy music, love and laughter until the early hours, we ensure that every detail is taken care of. 
Fireworks are without a doubt one of the top ways we love to finish a wedding. So bring guests outside to the stunning gardens to enjoy the finishing touch of your day. A breathtaking display that lights up the night.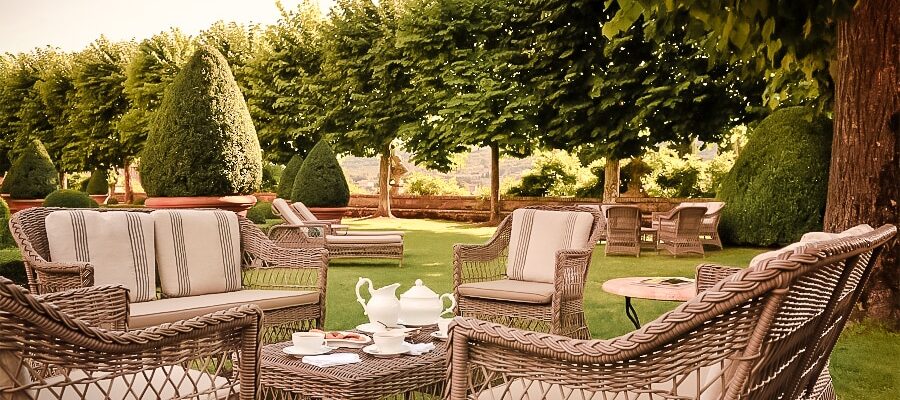 Get Started With Our Luxury Italian Wedding Planners
Your Italian wedding planner, Daniela Tripodi, and her Tuscan wedding create your dream Italian destination wedding. Above all, we remove any stress by caring for every detail for an unforgettable day. 
We love Villa Cetinale for its spectacular gardens, unique spaces and fantastic location close to Siena. Unquestionably, Villa Cetinale allows us to create every dream possible. 
While we hope this helps you dream a little, it is a few ideas that our team at The Tuscan Wedding can create for your destination wedding in Tuscany. We love introducing you to luxury Italian wedding venues where we can design surprises and beautiful memories for you and your guests during your luxury Tuscan wedding.
Contact us for more information about how we can start to bring your dreams to life.