Your Italian Wedding cake can come in many styles, from the traditional to modern; we'll take you through all these masterpieces that will leave your guests in awe.
Traditional Italian Wedding Cake Millefoglie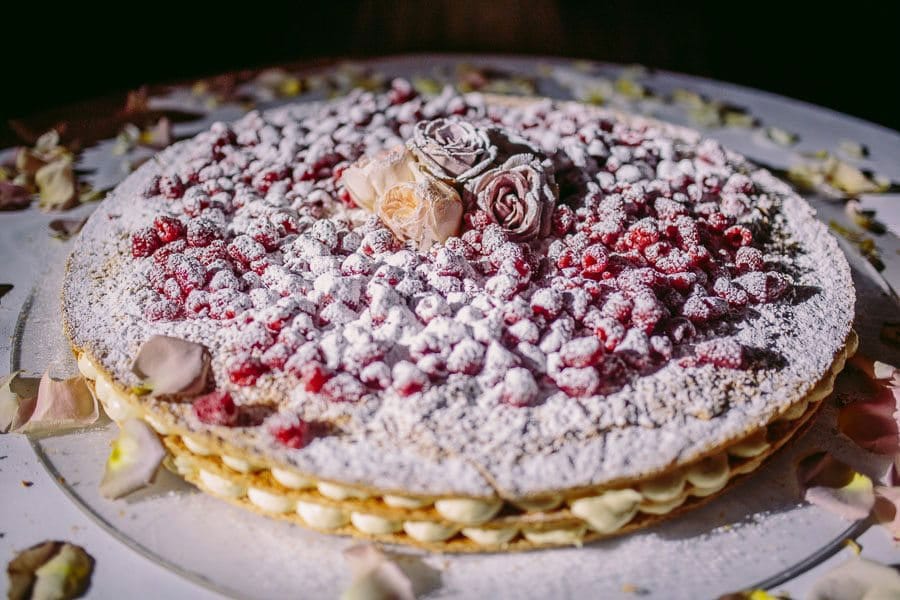 Rather than a tiered cake, in Italy, we celebrate a wedding with a Millefoglie. It's a traditional Italian wedding cake made of layers of beautifully crisp pastry topped with whipped cream. You fill the pastry layers with whatever you love, from whipped cream to lemon curd and fresh berries. We love to share this tradition with couples from all over the world and their guests.
Naked cakes are currently one of the hottest trends. Rather than the traditional fondant covered cakes, we have seen couples covering their cakes with a light coating of buttercream so you can still see the cake underneath. They're then usually covered in gorgeous florals and fruits.
Suspended Italian Wedding Cake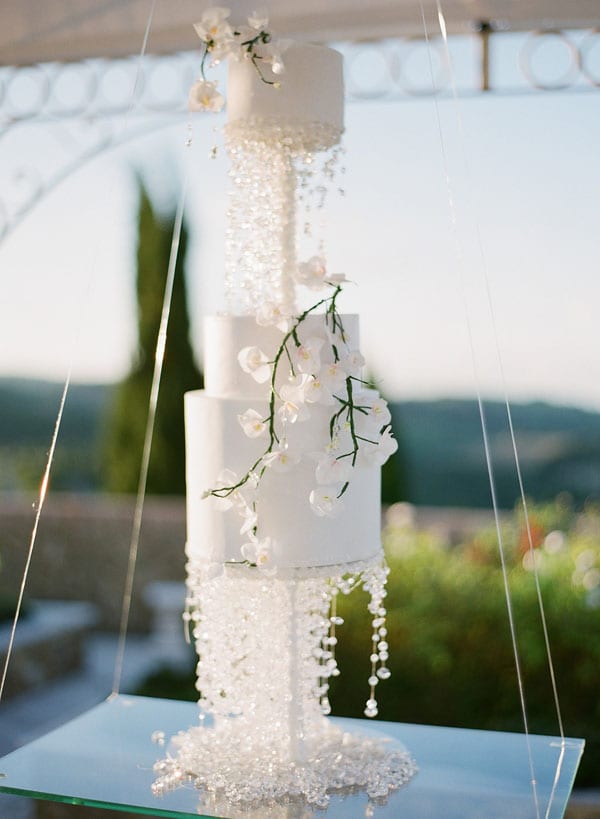 If you're looking for a stunning showstopper that defies gravity and will wow your guests, then a suspended cake is perfect. Furthermore, building them into your centrepiece for your guests to enjoy throughout your day.
We love this suspended Italian wedding cake covered in Swarovski crystals and orchids that create a sense of opulence and luxury. See the full shoot here.
Nothing gives a sense of luxury like a tiered Italian wedding cake. Often covered in swaths of fondant or buttercream, these cakes offer plenty of splendour as a centrepiece to your wedding.
Usually covered show-stopping decorations that match the theme of your wedding, they are unforgettable masterpieces. We're fortunate enough to know some of the top cake makers in Italy to help bring your dream wedding cake to life.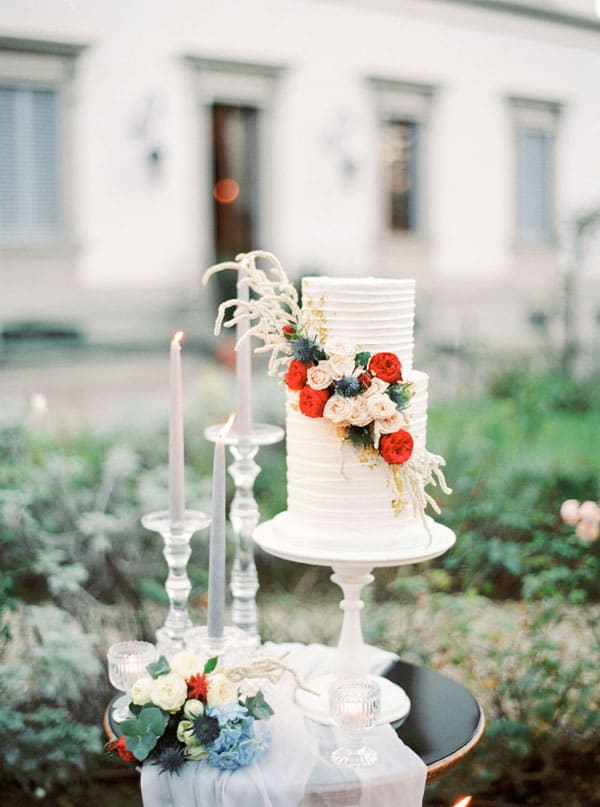 We love when a couple covers their cake in fresh florals. It brings a sense of the natural Italian countryside to your wedding. Additionally, you can incorporate the florals from your bouquet for a sense of unity throughout the day.
We love this Italian wedding cake covered sweeps of buttercream, deep red roses and blue florals – a perfect centrepiece for Hazel & John's elopement.
If you're looking for something slightly alternative to florals, we love adorning cakes in fruit. With rich tones like pomegranates to summery lemons, they are picturesque in an Italian wedding.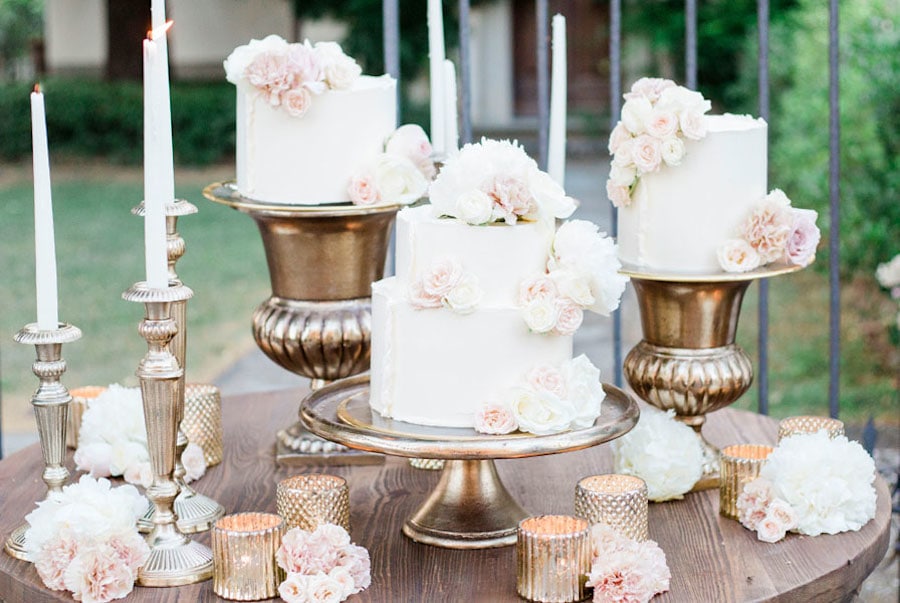 If you're having a large wedding and want to do something a little different, you can choose multiple-tiered cakes. For example, we love this display we created for Roland and Yolanda for their large Tuscan wedding.
It stood centre stage during their wedding breakfast and created a stunning masterpiece that was unforgettable.