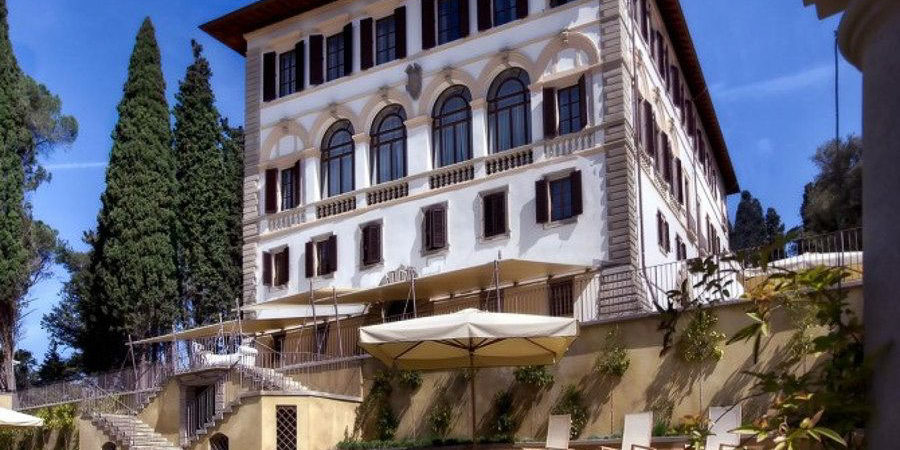 Grand gardens, romantic stone pathways and views of Florence
On the outside, this hotel grand gardens, romantic stone pathways, and striking views of Florence below will elevate you and your guests to the setting of your dream wedding. On the inside, your hearts will sense the historic charm of the surrounding land through the refined earthly wood structures, that carry throughout the entire property.
During your stay in one of 45 beautiful rooms be sure to refresh yourself with a relaxing trip to the spa or a dip in the infinity pool, and be energized with the hotel's lively landscape. Embrace the culture with a taste of the local cuisine from the venue's authentic Tuscan restaurant plus endless more opportunities for adventure with Florence just 5 minutes away.
When it comes time for the celebration you can be sure that this magnificent location will exceed your wildest dreams.
Key Information
Where
Florence
10 minutes to Florence City Center
Amenities
Accommodation
Gardens
Pool
Spa