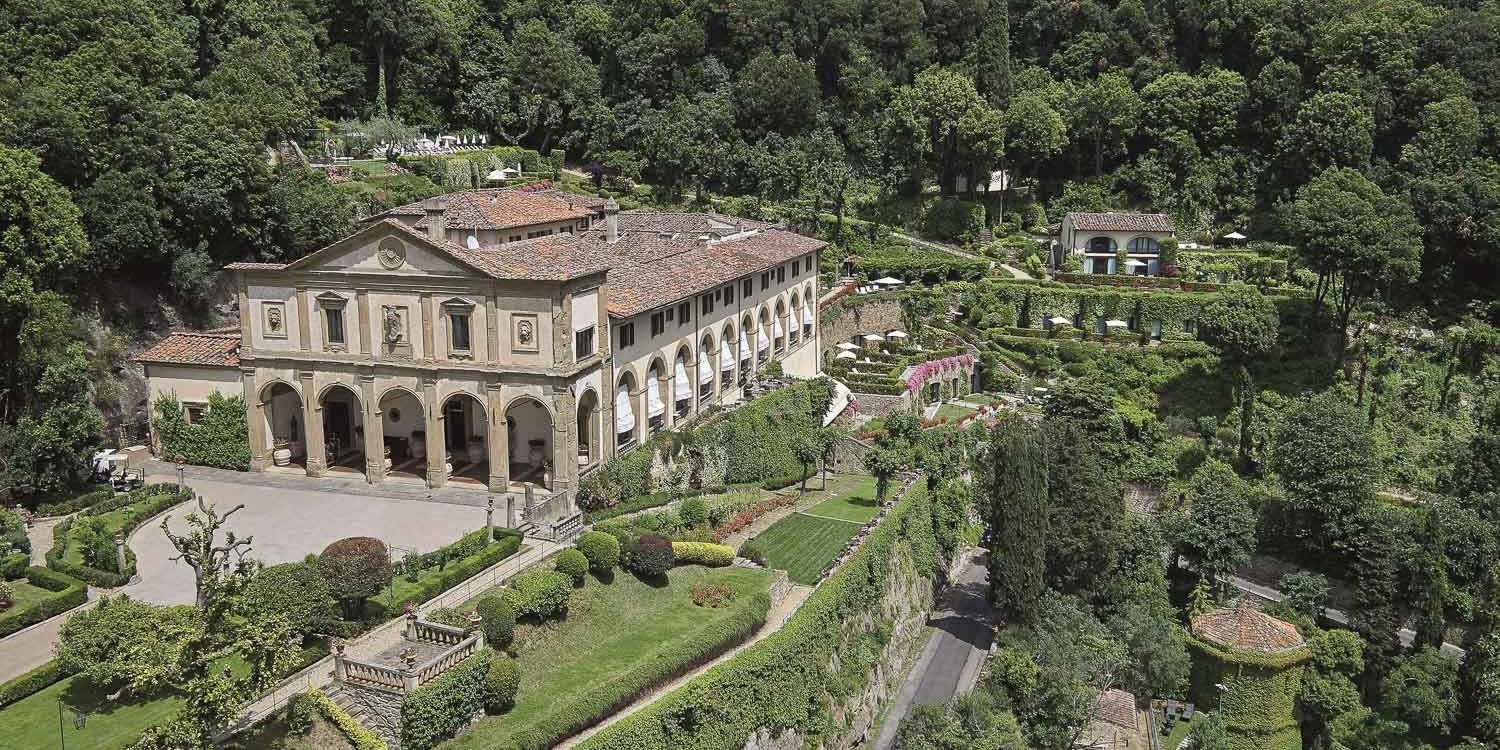 Filled with splendour, nestled on the hills around Florence
Comfortably nestled on the hills around Florence, this villa is world-renowned for the exquisiteness and ambience it provides its clients and guests. There are lush green hills as far as the eye can see and the River Arno flowing in the distance.
It encompasses the right amount of charm and elegance while having one of the most amazing views of Florence. It is filled with the utmost splendour and it is near many scenic landmarks that provide romantic vibes. On the inside, your hearts will sense the historic charm of the surrounding land through the refined earthly wood structures, that carry throughout the entire property.
Watch your dream wedding come alive in the facilities that this hotel offers its couples. The remote garden grows the most colourful flowers that emit a calming and happy fragrance in spring. This relaxing and secluded area will provide them with a refreshing change of pace as they are transported into the beauty of nature and commemorate this special day with you.
Their amenities come complete with a professional catering service prepared to cook delicious and savoury courses for you. Everything is ready to hold your once in a lifetime wedding ceremony, an unforgettable reception, and memories to cherish forever.
Key Information
Where
Florence
Overlooking Florence City Center
Amenities
Accommodation
Gardens
Gym
Pool