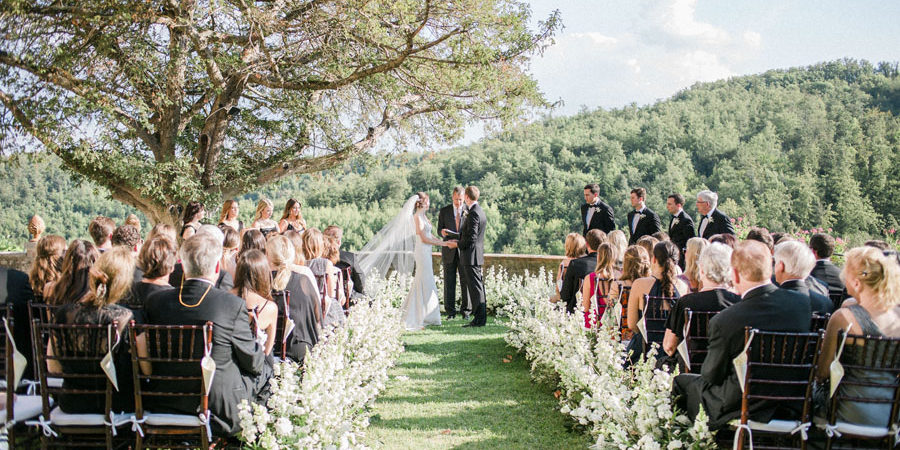 Enjoy gorgeous views, frescoed walls, and lavish gardens
Gardens are the staples of this romantic Tuscan villa. You and your guests will be transported to a world all your own when you chose this location for your special day. Located 30 minutes from Siena in the heart of Chianti, this venue offers a classic Tuscan country chic style with renovated accommodations.
The venue offers 28 rooms. With smaller hotels and villas located nearby, this location is ideal for weddings of all sizes. You and your guests will enjoy gorgeous views, frescoed walls, lavish gardens, and cherished spaces for the various elements of your unique celebration.
From intimate breakfasts on the terrace to extraordinary dinners in the private courtyard or on the terrace overlooking the stunning countryside, this venue strives to meet all of your needs and exceed your expectations.
Key Information
Where
Chianti
20 minutes to Siena
Amenities
Accommodation
Pool
Vineyards