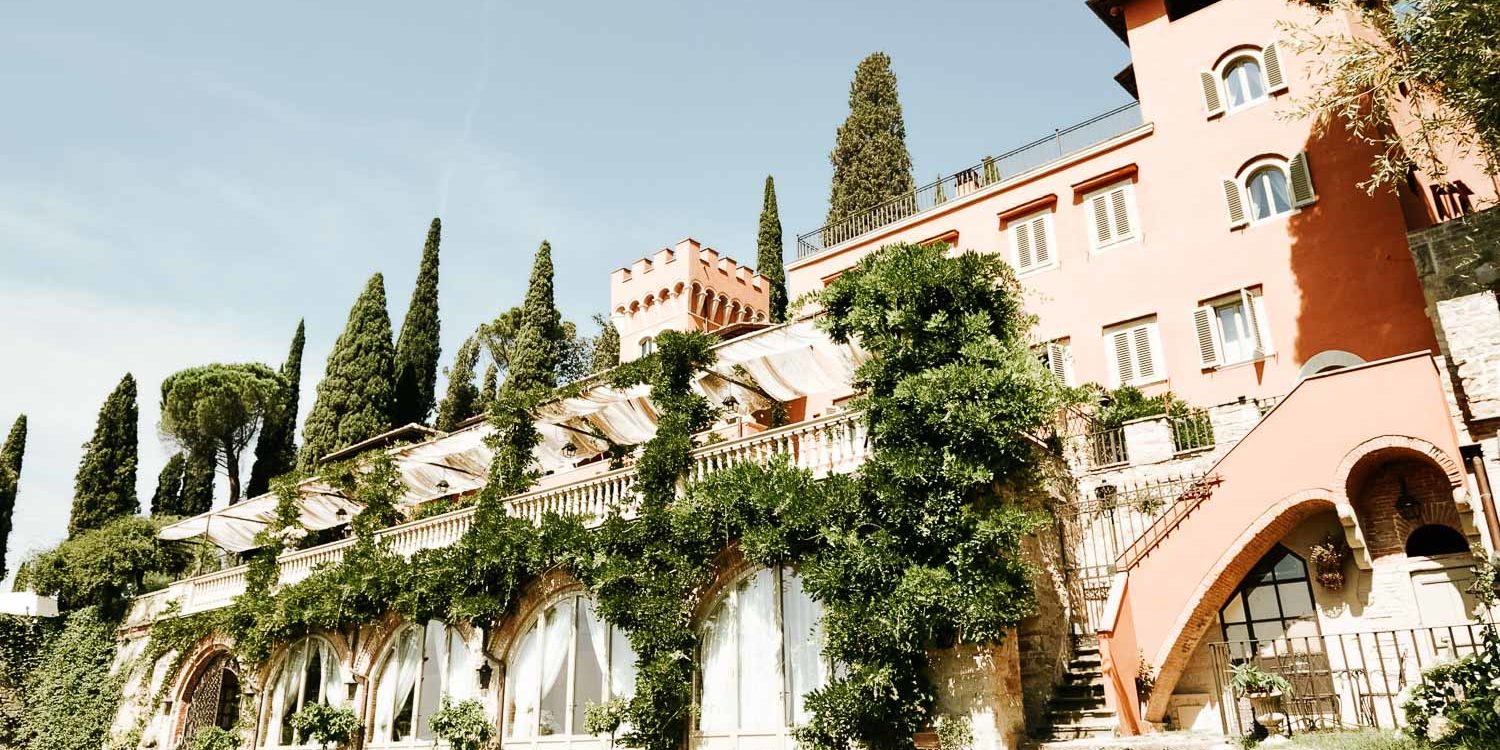 An onsite chapel bestows gorgeous views of Florence
Originally a simple farm owned by the Medici family in the 15th century, this magnificent Florentine destination has grown into the perfect host for your fairytale wedding. This location has been recently restored with high-end style. J
ust five minutes from Florence's city center this venue offers modern accommodations while retaining its romantic gothic style charm. Strolls through the winding paths of the vast gardens or gazing at the stunning landscape from a stone terrace will allow you to immerse yourself in a perfectly romantic atmosphere. Blooming with over 30,000 different plants and flowers, you and your guests will feel the magic of these beautiful grounds come to life.
Right next to an intimate courtyard, an onsite chapel bestows gorgeous views of Florence through wide glass windows, and if you are searching for the sunset of your dreams, you will find it here.
The villa contains 7 suites for a max 25 guests, all uniquely decorated with extravagance in mind. While some offer patio access perfect for intimate breakfasts, and others present cascading views of the Tuscan countryside, they all ensure that you and your guests will feel like Italian royalty.
Key Information
Where
Florence
5 minutes to Florence City Center