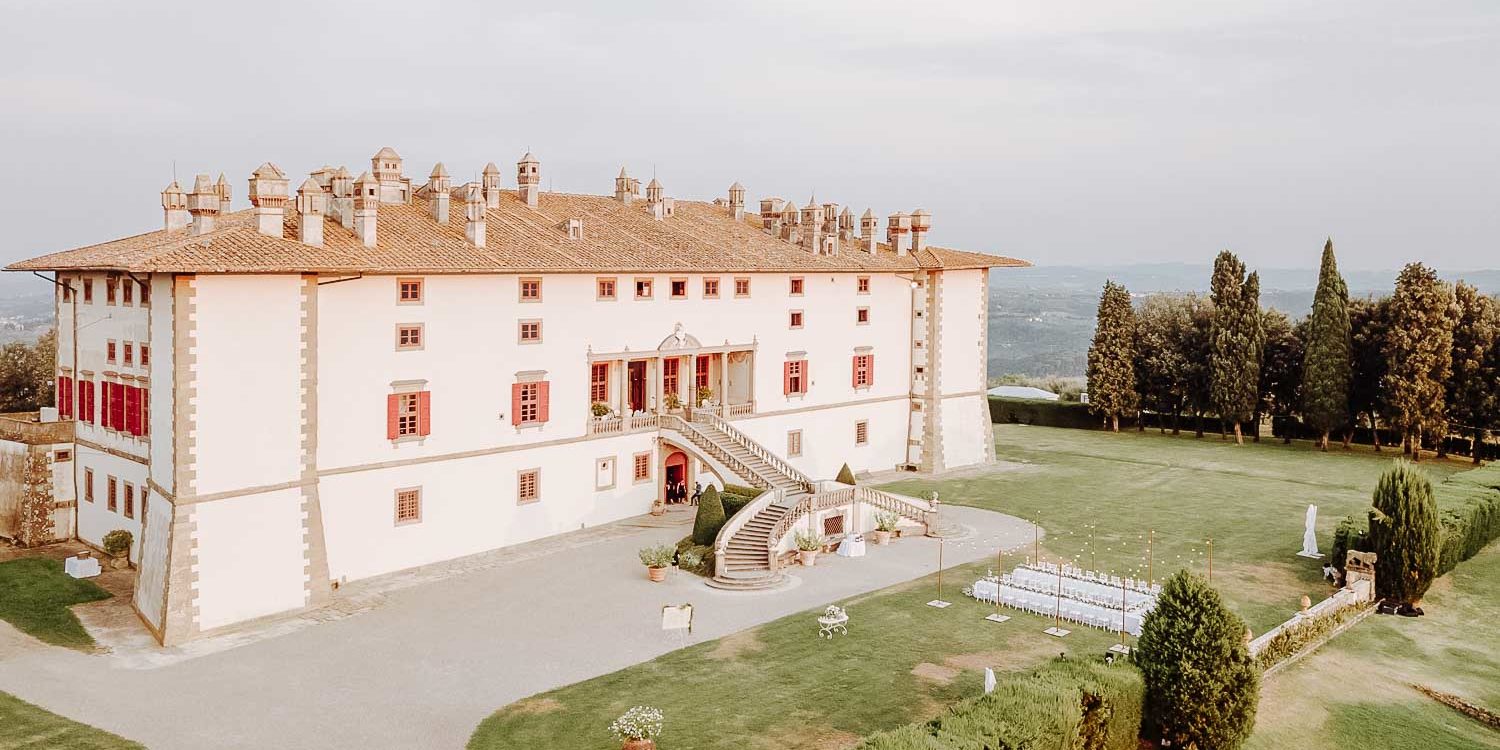 From a big to a small party or simple or grand theme
This villa is suitable for all size and style of weddings. From a big to a small party or simple or grand theme, the villa is ready to tackle any idea you have in mind. The overall theme of the villa represents the Renaissance with stunning scenery all around the venue.
The villa promises you a day you will never forget full of happy tears, laughter and kinship. The highly organised team is ready to please you and your fiancé with a positive, efficient and detail-oriented attitude.
An interesting fact is that they have original wine barrels and a historical wine cellar on the site where they make their own wine to ensure the freshest and high qualities wines for your services. Another option is their restaurant that has the romantic and elegant touch that many couples look for in their wedding.
They offer timeless Tuscan cuisine that will keep your guests wanting more. The restaurant is a magnificent option to consider for your wedding due to its proximity to the wedding amenities of the villa. As you dine in this state of the art restaurant, you will have the splendour of the countryside from your table.
The enchanting villa is ready to work for you and your desires to achieve an amazing wedding that will leave you stunned.
Key Information
Where
Tuscan Countryside
20 minutes drive to Florence