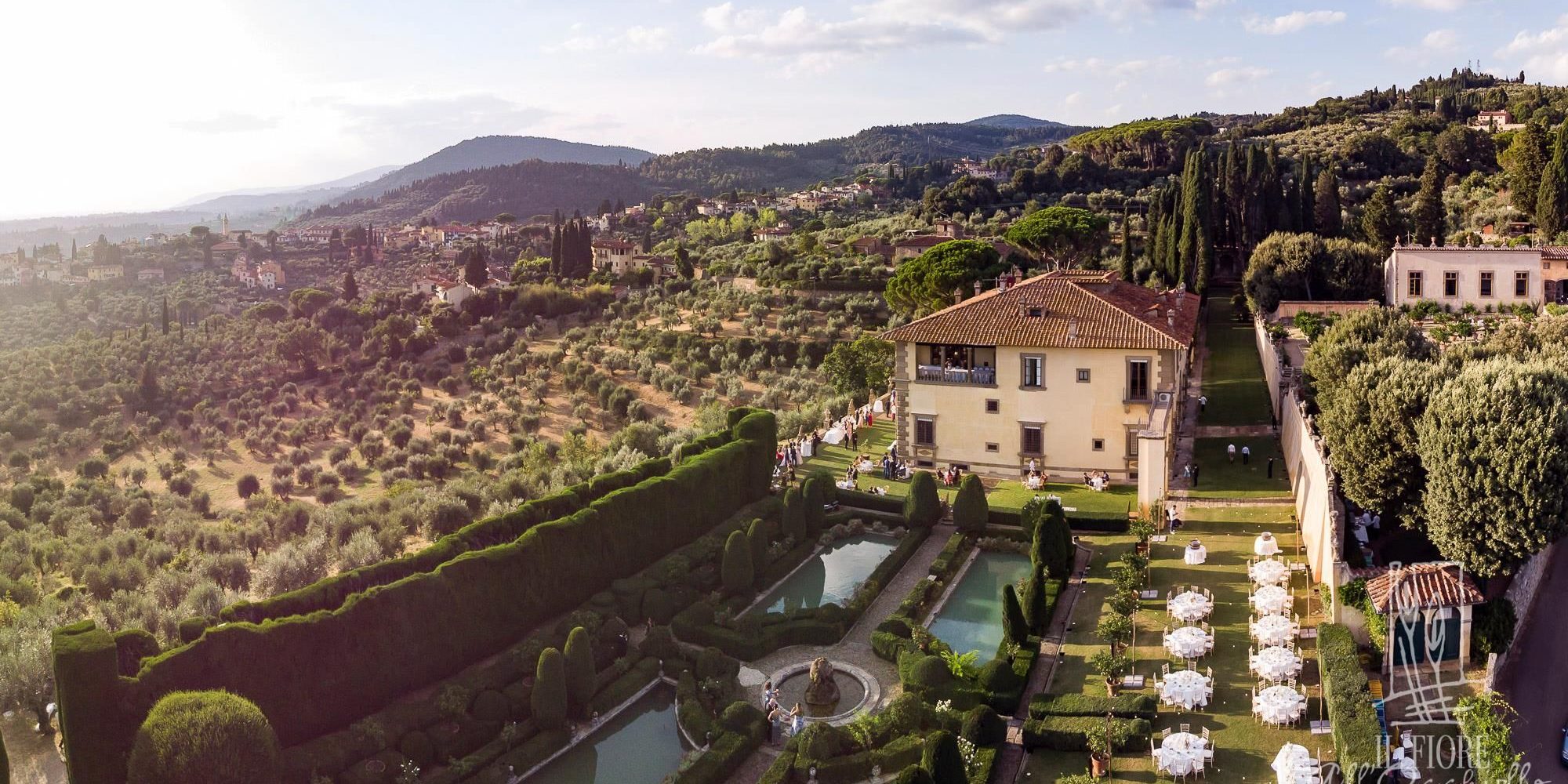 Get married in the hills of Florence
The oldest notice about this stunning property dates back to the second half of the fourteenth century when a farmhouse belonged to the nuns of S. Martino a Mensola.
Comfortably nestled on the hills around Florence, this Villa offers all the facilities to see your dream wedding comes alive. The ground floor of the villa houses two elegant halls, an internal arcade courtyard and various spaces used as an office and meeting room in which to host receptions, conferences, exhibitions and other activities.
The spacious lounge on the ground floor opens onto the splendid garden where you can enjoy a breathtaking view of Florence and the Arno valley. With the capability of accommodating up to 18 people in nine rooms in the main villa, this property is an amazing venue location for your wedding .