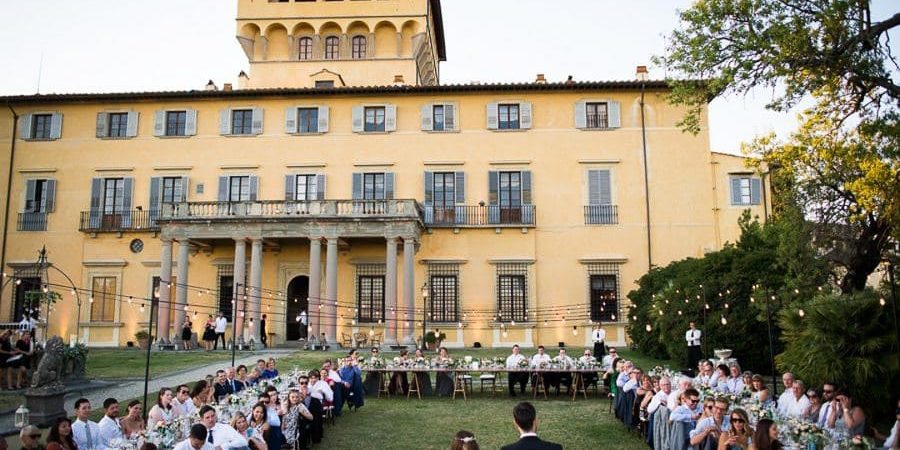 Enjoy grandiose views of Florence as you exchange vows
This location is well known for the fragrant flowers that are flourishing in the vast gardens on their premises. As you exchange vows with your friends and family close to heart, you will take in an entirely new world as the grandiose views of Florence extend as far as the eyes can see.
Their amenities are a great choice for your entire day, starting with the ceremony to finishing with the reception. Begin your ceremony in their vintage-like and classical lounge encompassed many other rooms available for you to utilise such as the Tapestries Room, Old Dining Room, Billiard Room, Red Lounge, and Carriage Room to name a few. The venue still upkeeps its ageless charm with furniture pieces from the late 18th century.
The timeless feel will whisk you back in time and for a day you will be suspended from reality. The rooms are filled with rich colours that will fill you with satisfaction as your celebrate your wedding vows in Florence's utmost magnificence.
From the lounges, ballrooms and terraces this venue will accommodate any size party and any of your wishes and desires. This spacious venue is amazing so that your guests will have a chance to roam around and explore as they enjoy the happy day with you. Besides this, the food with leave you speechless as you indulge in the sweet and savoury flavours as your taste buds burst with every single bite.