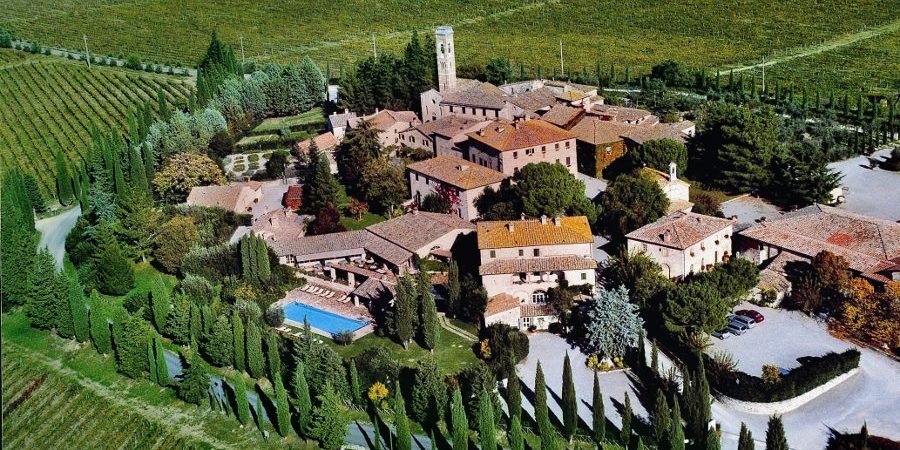 An oasis of luxury in the heart of Chianti
An oasis of luxury in the heart of Chianti. Discovery the true charm of Tuscany at this regal destination. Celebrate your eternal love with this gleaming property's seemingly endless vineyard, grandstanding oak trees and, gorgeous views of historic Siena towers in the distance.
This remarkable location was founded in the 8th century and stands today as a 5-star resort. Here you will discover 33 guest rooms and 21 suites scattered through the charming village. Allow your guests to submerge into the romance of this Romanesque destination, then merrily gather to rejoice in your celebration.
Expert services are at your disposal to transform the entire village into the ideal setting for your adventurous wedding. This location will welcome you and your loved ones with open arms and leave you feeling like true Italians.