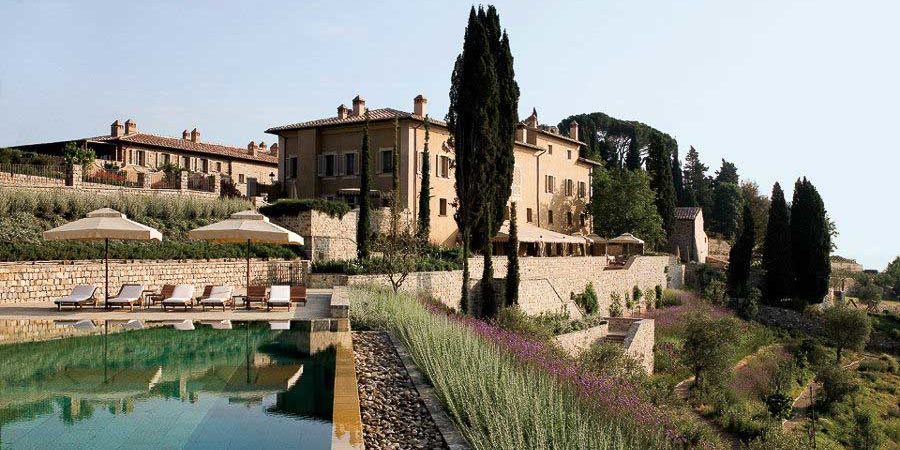 Enjoy a Mediterranean wedding amongst flourishing gardens
If you are searching for a magnificent Italian location for your dream wedding to come to life, this outstanding yet intimate estate will allow it to do just that. The flourishing gardens provide an oasis to enjoy the relaxing Mediterranean weather and rejoice the occasion.
The property also offers an authentic Tuscan dining experience with its on-site restaurant, giving you a taste of the seasonal freshness that surrounds you. While enjoying your stay you and your guests can participate in wine tastings, take cooking classes, and swim in the picturesque infinity pool.
Allow your guests to choose from an array of rooms and suites fitted to your liking. Be swept away by their rustic charm and pampered with modern amenities. Over 5,000 acres of historic landscape assures that this romantic destination will excite your senses and provide a truly unforgettable experience for all.