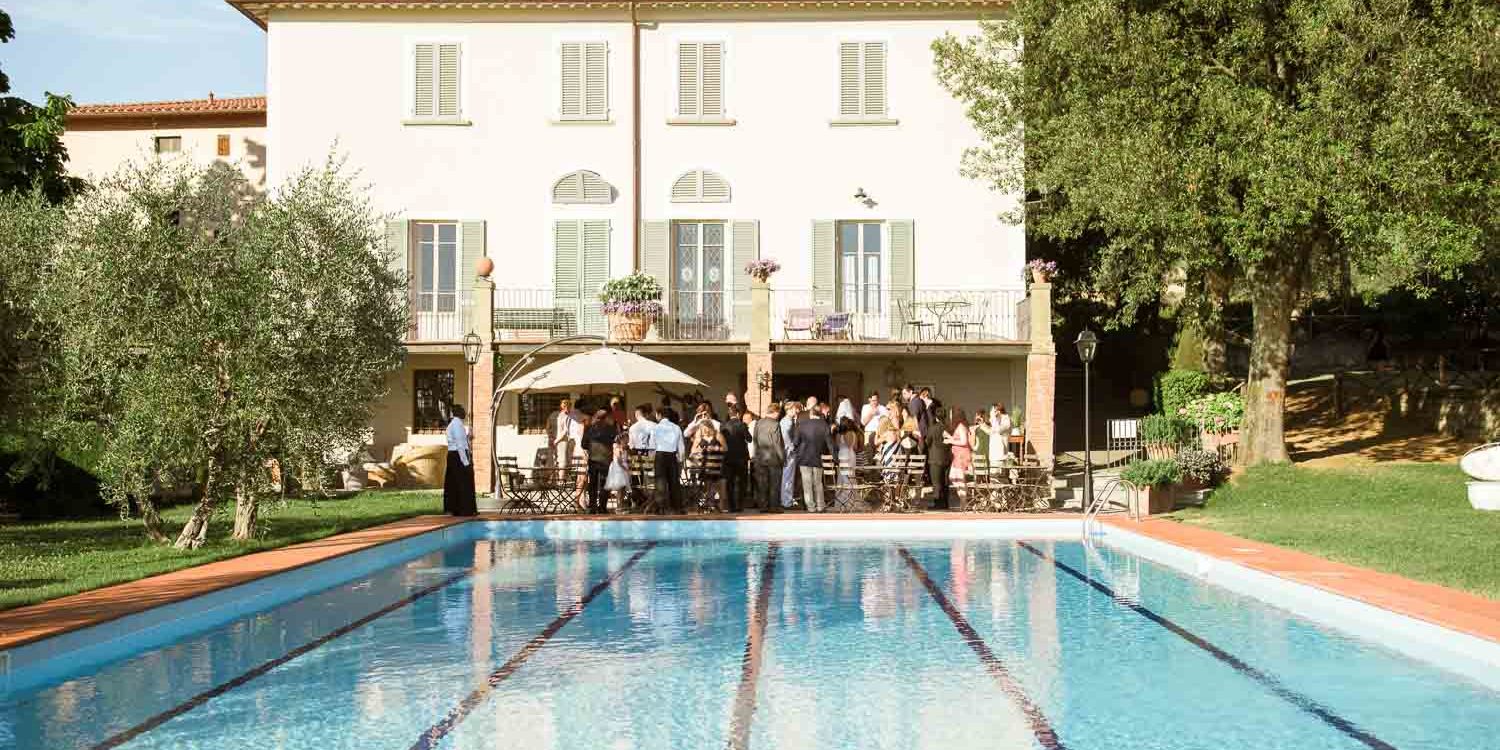 Perfect for a simple, elegant and secluded wedding
This venue is the prime location if you are interested in upholding tradition as well as isolation during your wedding ceremony. Having both low-key yet elegant influences, this venue is near several churches.
This would make the location very practical if you are looking to have a civil wedding ceremony at the church. One of the churches is highly popular to celebrate religious ceremonies near the venue. However, if you want your wedding in one location, you also have the option to utilise the dreamy village or the area near the lake in a gazebo surrounded by blooming flowers. The Inn is well known for its presence in nature and the most beautiful scenery engulfs it. The Inn has many amenities that are at your disposal.
There is a large terrace, vividly colourful gardens, a pool, reception rooms to accommodate your wedding guests, and pool tables for your leisurely enjoyment. Additionally, there is a spa for your convenience if you have a moment for some relaxation during your stay. There is also a pizza place on the site for an informal meal with your friends. Something special that the estate offers is a buffet set up around the venue. Your guests will taste the most delicious foods while enjoying all aspects of the Inn.
Extend your lovely wedding celebration and book a stay at the Inn to prolong the happiness with your friends and family. This venue is perfect for a simple yet classy wedding event.
Key Information
Amenities
Accommodation
Gardens
Pool
Spa