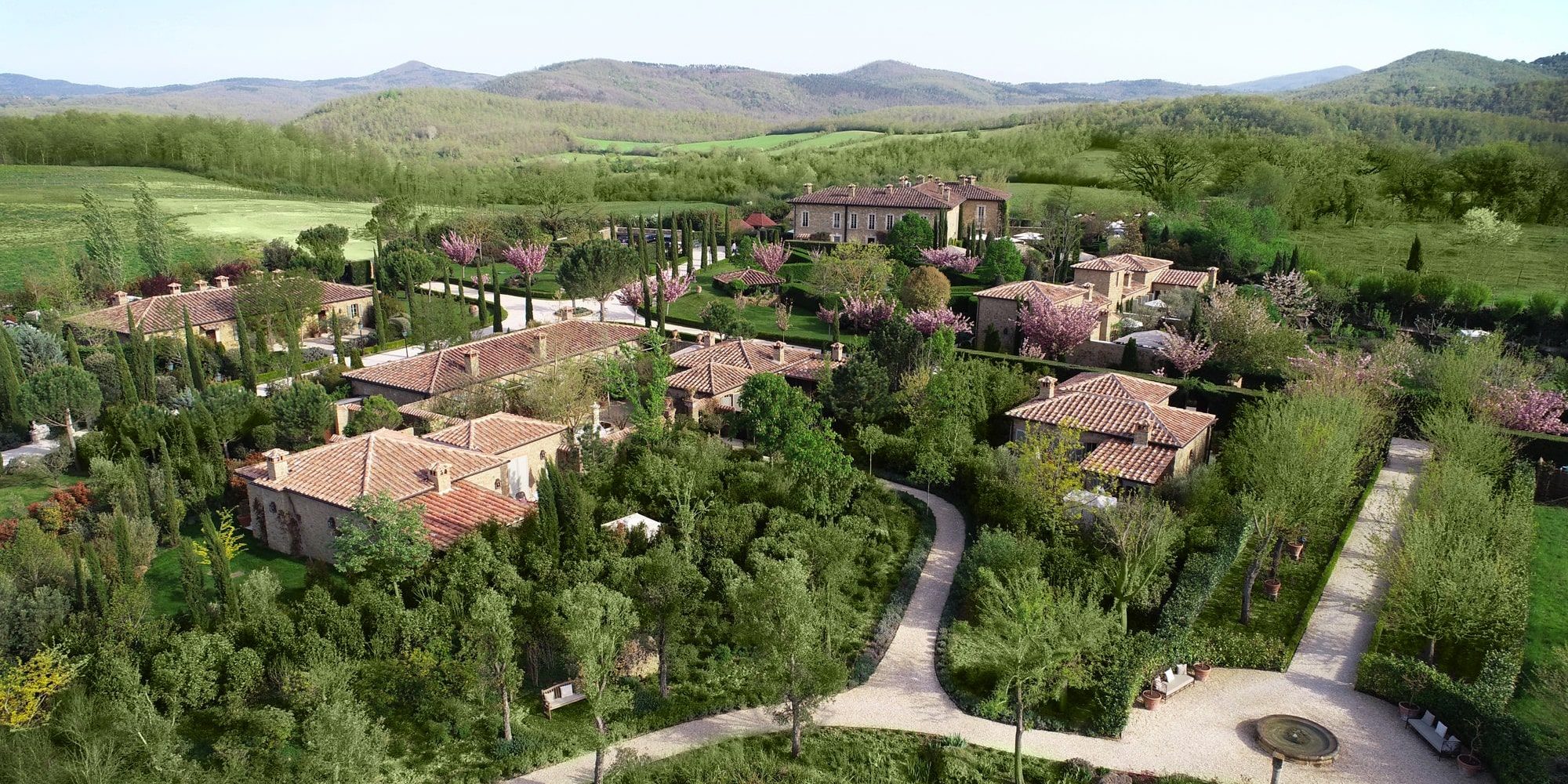 Escape the stress of every day and enter a realm of relaxation
Ready to escape the stress of everyday life and enter into a realm of relaxation and peace as you start the next chapter in your life as a married couple? This hotel strives to give you and your guests a break from your typical schedule and experience heaven on earth.
The chef's mouth-watering dishes made with their homegrown produce will delight your guest leaving them full and satisfied. The hotel has tremendously stunning rooms in the interior.
As you say, "I do" rest assured that it will be in an opulent room decorated so finely that you will be speechless and amazed. If you decide to utilise the garden of the hotel, be prepared to enter into the gorgeous nature in the heart of Tuscany.
The abbey San Galgano is only 5 minutes away and is convenient if you would like a civil ceremony conducted.
Although this location is more expensive than others it's very exclusive. It may be the countryside, but you will be in paradise. Experience the magic, serenity, and splendour this location holds. Suitable for a high budget.
Key Information
Where
Tuscan Countryside
Near Siena
Amenities
Accommodation
Gardens
Pool
Spa