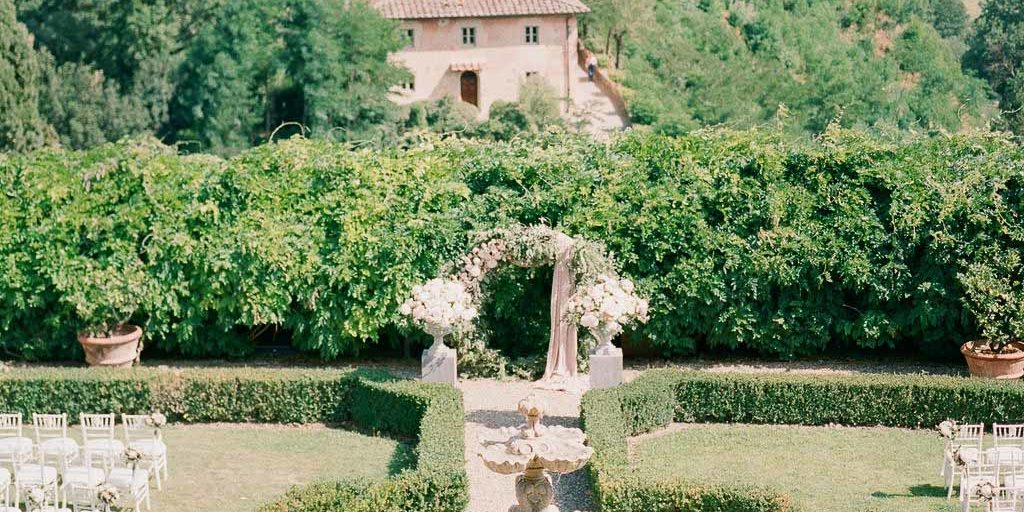 Treat your guests like royalty in this traditional Tuscan venue
As you enter into this traditional Tuscan venue, you will be transported back to medieval times. From the driveway, you will see dim lights, rows of trees and historic landmarks.
When you walk through the front door, you will be greeted with the most heavenly smell of the cuisine wafting throughout the resort. All of this is waiting to welcome you. Close your eyes and imagine your dream wedding. Now open them and see them come to life through the hard work and dedicated staff who are committed to making this the day of your dreams.
With keen attention to detail and great effort, the professionals will ensure that everything runs seamlessly. The resort can hold your wedding party with as many as 160 guests. At your disposal, there is an ancient church that can hold 100 dear friends and family to witness your ceremony. The catering service here will treat your guests like royalty from the moment they enter the room until the moment they leave. If you would like an outdoor ceremony, there is a private garden adorned in pieces resembling the Renaissance manner or a "lemon-house" that is beloved for its simplistic style.
However if ornate and grandiose is the path you would like then the Manor House is the perfect solution. This location is also popular for its additional services offered such as two on-site restaurants, a spa, horseback riding, an indoor and outdoor pool, a private villa, a gym, and on-call attendants to clean and prepare breakfast. They are also well known for their famous wine producer. Wherever you opt to hold your wedding, this location is the home of luxury, fine taste and pampering. Suitable for a high budget.
Key Information
Where
Tuscan Countryside
60km from Florence
Amenities
Accommodation
Gardens
Gym
Horseback Riding
Pool
Spa