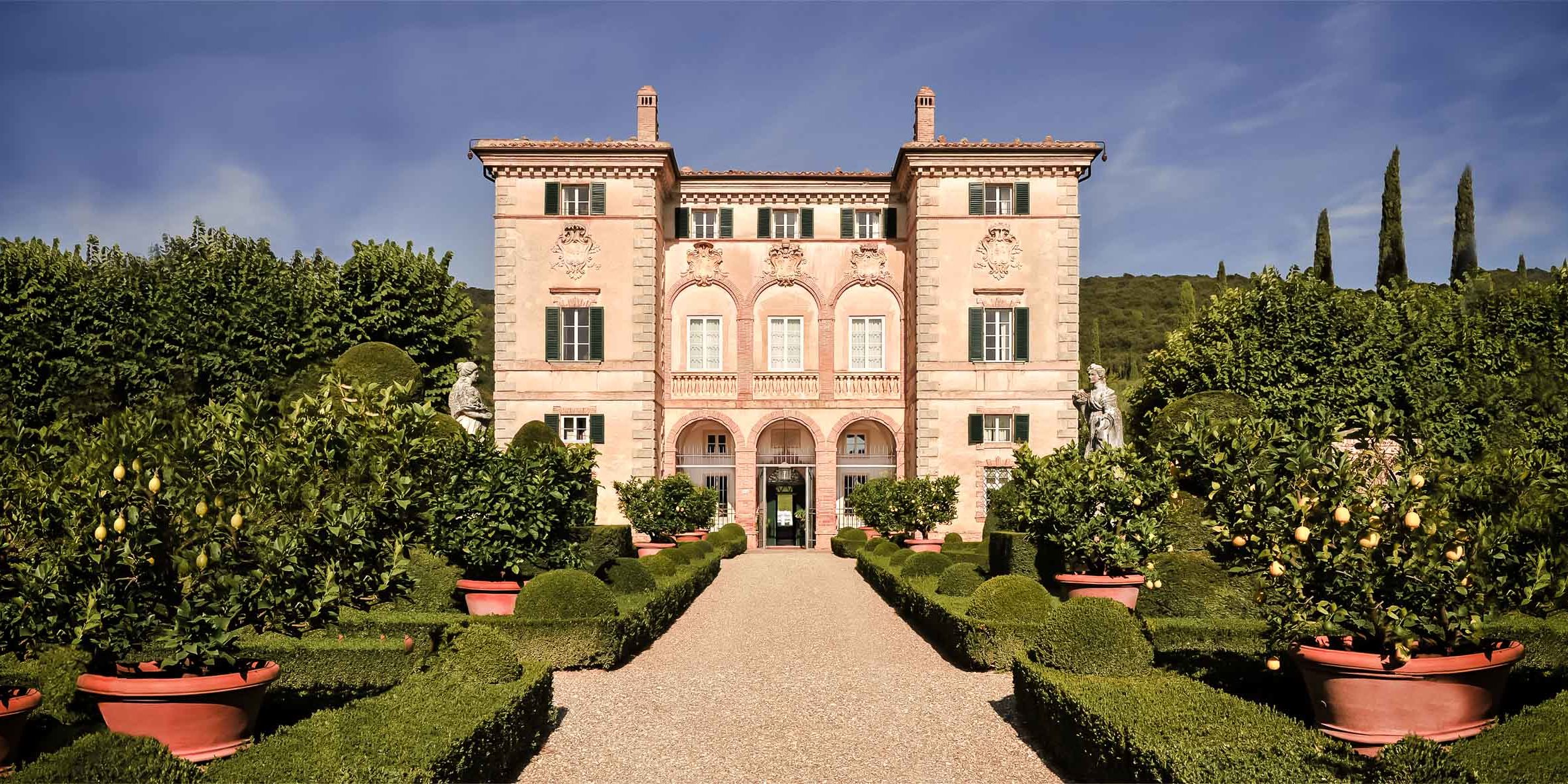 These gardens are renowned as being amongst the most beautiful in Italy
Comfortably nestled in the countryside not far from the city of Siena, this property is a 17th-century villa designed by the architect Carlo Fontana, in the Roman Baroque style, and built in 1680 by Cardinal Flavio Chigi for Pope Alexander VII – Fabio Chigi. The gardens are renowned as being amongst the most beautiful in Italy.
The property is located 5 km from the town of Sovicille where you can find different facilities (café, restaurant, market, church, post office, pharmacy and a bank).
It is filled with the utmost splendour and it is near many scenic landmarks that provide romantic vibes. This lavish location waits to accommodate you and your guests. Watch your dream wedding come alive in the facilities that this villa offers their couples.
The remote garden grows the most colourful flowers that emit a calming and happy fragrance. This pleasant smell fills the garden and will surround your guests as they enter the garden for your ceremony. This relaxing and secluded area will provide them with a refreshing change of pace as they are transported into the beauty of nature and commemorate this special day with you.
Their amenities come complete with exclusive use of famous private garden and holy wood, containing carved statues and animals by Giuseppe Mazzuoli, Outdoor heated swimming pool, tennis court, Games Room in Limonaia (just outside house) with Table Tennis and Table football, Kid's TV room with Playstation, (with racing seat for Gran Turismo) and Local trekking. Everything is ready to hold your once in a lifetime wedding ceremony, an unforgettable reception, and memories to cherish forever.
Key Information
Where
Siena
5km from Sovicille
Amenities
Accommodation
Gardens
Pool
Tennis Court