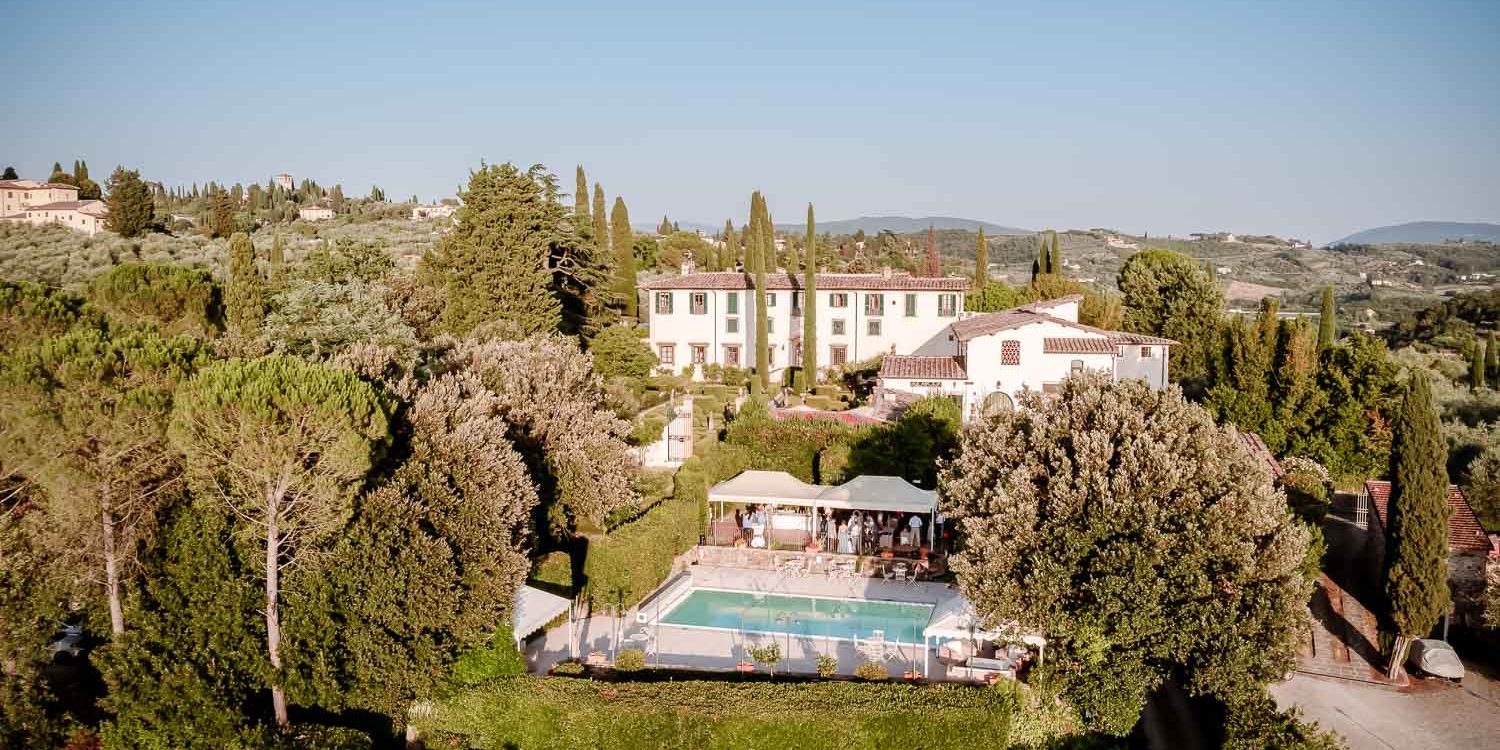 From an outdoor theatre ceremony to a romantic garden reception
The choice is yours; a dramatic ceremony in the outdoor theatre, or an intimate celebration in the restored aristocratic chapel. A romantic garden reception, or a grand indoor dinner that pronounces romance.
With help from expert services committed to excellence, you will be able to customize your dream wedding here. A variety of 13 double rooms and 1 single suite can accommodate 27 guests, or up to 47 people with beds. All have gorgeous views of surrounding nature, will offer you and your guests a delightfully rich experience while still feeling like a home away from home.
This property also displays a commitment to the local culture through the delicious farm to table menu. Fill your service with the most authentic cuisine and best wine in all of Italy. During your stay feel free to enjoy an enchanting wine cellar, firey pizza oven, small pool and spa, foosball, and much more.
Choose to be amazed at what awaits you on your special day, and don't forget to say "Salute!".
Key Information
Amenities
Accommodation
Gardens
Pool
Spa