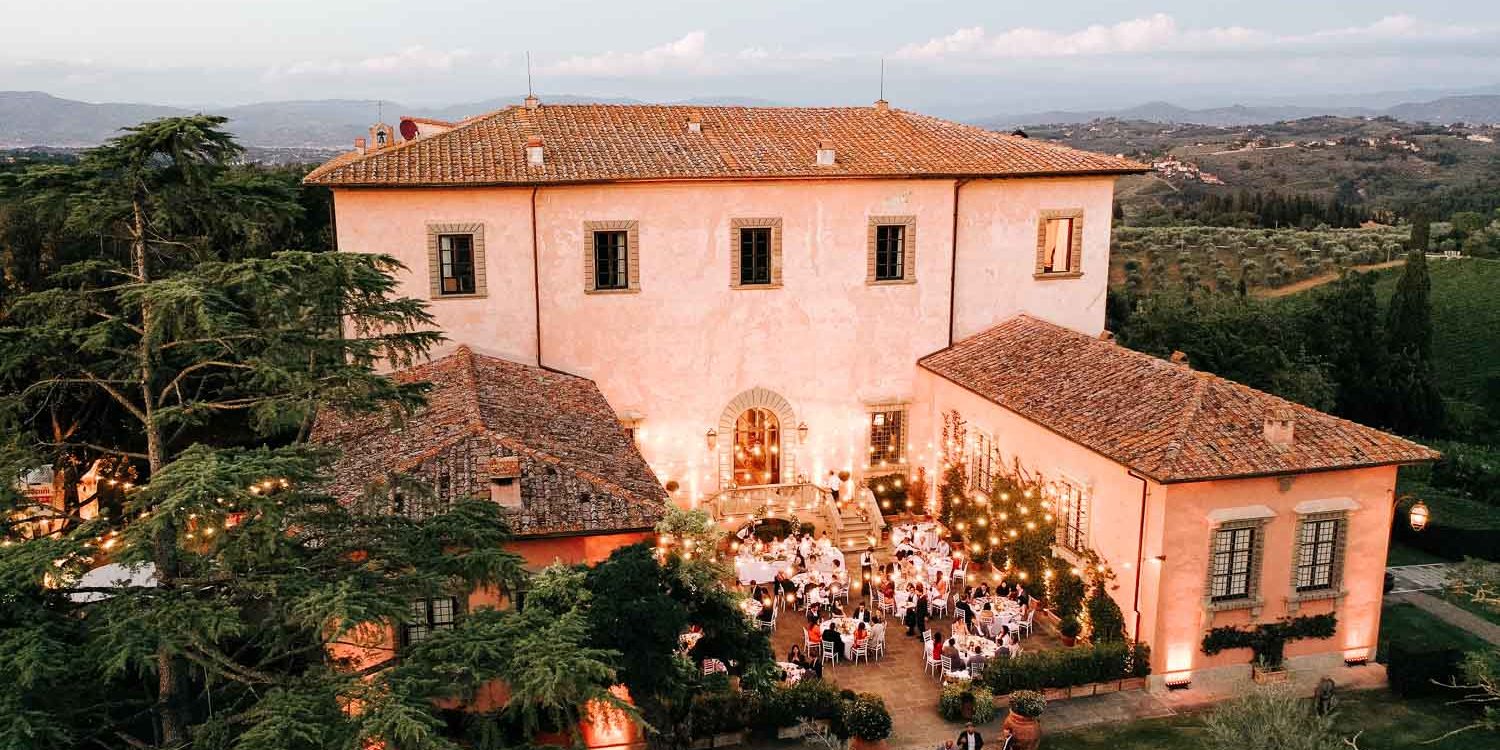 Be awestruck by the romance of this renaissance estate
This 15th-century masterpiece is resting in the heart of the Chianti region. You and our guests will be awestruck by the romantic sights of this renaissance estate, while still enjoying luxury accommodations such as a relaxing pool and a spa.
This beautiful location is also home to 600 acres of lush vineyards and olive groves with which they produce their own special wine and olive oil for you to enjoy. There are 28 rooms and suites, with an additional 10 rooms in the villa.
This magnificent venue is just 20 minutes away from Florence, allowing you to enjoys days in the exciting city, then retreat to the blissful Tuscan countryside in the evening.
Key Information
Where
Chianti Region
20 Minutes to Florence
Amenities
Accommodation
Pool
Spa
Vineyards